​

Classes for school children
​
B

ala Bharati

Bala Bharati, a special project of Samskrita Bharati - an innovative scheme to introduce Samskritam in schools. This scheme envisages teaching the student, the basics of Samskritam outside the regular syllabus in a phased manner for 6 years starting from 3 standard or 4 standard so that by the time they reach senior classes, they are ready to learn the language more seriously. A set of 6 courses (Latika, Mallika, Kalika, Maalika, Vatika, Geetika) have been designed to be taught by the existing teachers through a novel interactive system. Samskrita Bharati will conduct orientation classes for the teachers periodically, to familiarize them with the system. Each course has a book that has to be completed within 35 periods. The school is expected to provide one period per week for this purpose.

Already around 120 schools in Tamilnadu, have adopted this scheme in their system and nearly 50000 students have been enrolled.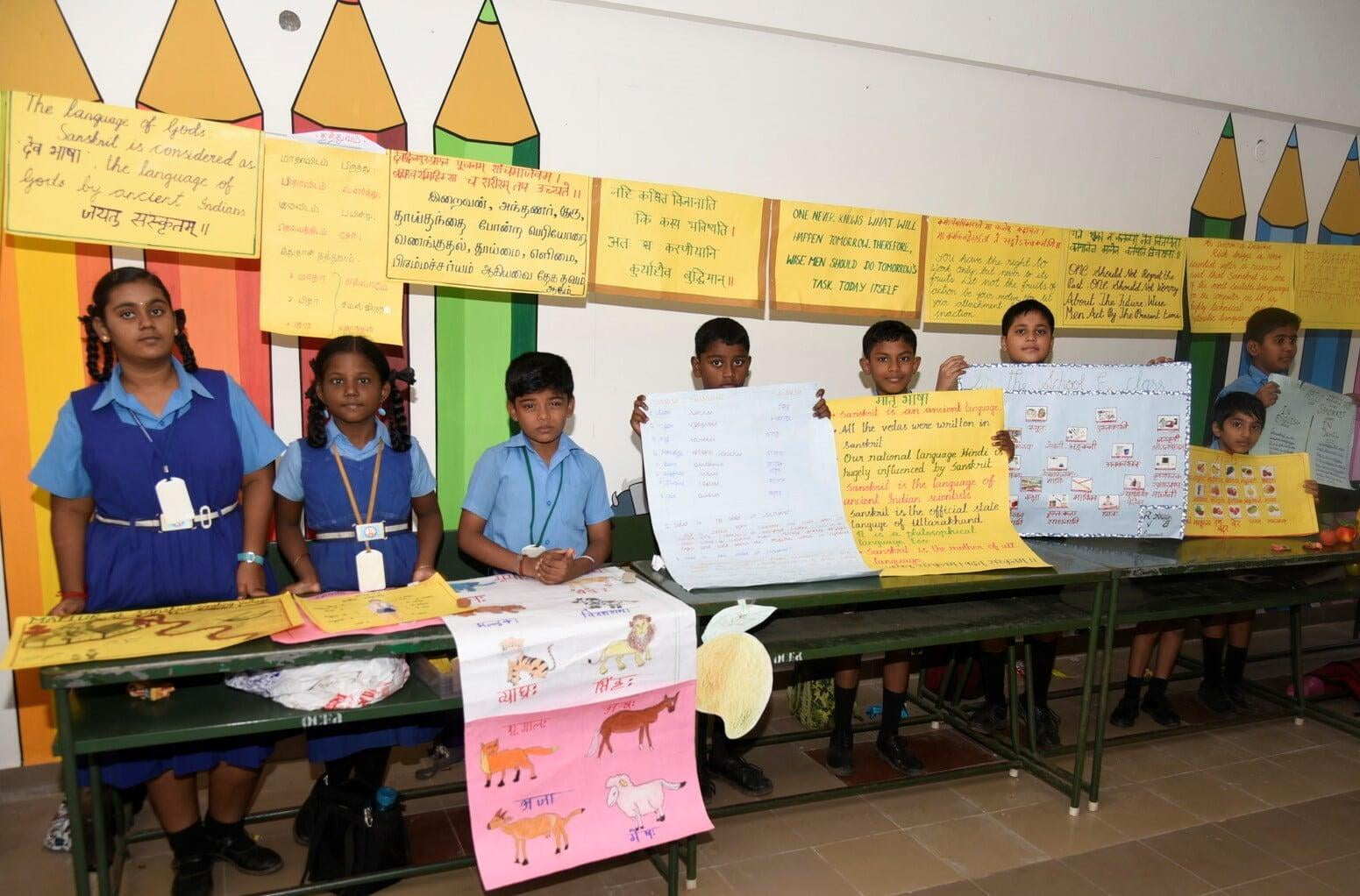 SAMSKRITA BHARATI WILL OFFER THE FOLLOWING:
1. Distribute the books designed to be taught for 6 years
2. Conduct free classes of orientation for the teachers
3. Prepare the question paper for examinations and issue certificates to the successful students.
4. Encourage the teachers to join the 10 days spoken class and enroll in the correspondence course to improve their level of knowledge.
5. PAN
WHAT THE SCHOOLS ARE EXPECTED TO FOLLOW:
1. Provide one period per week for each class. Compulsory for all students starting from 3rd standard.
2. Obtain the assigned book for every student on annual payment of Rs 50/- per book (This is inclusive of examination and certificate)
3. Sponsor at least 4 teachers from the institution to attend the orientation classes on "On-Duty Basis"
d. Encourage the teachers to join the 10 days spoken class and enroll for the correspondence course.
e. Conduct the examination as per the scheme designed, evaluate the answer sheets and forward the marks to Samskrita Bharati for preparing certificate.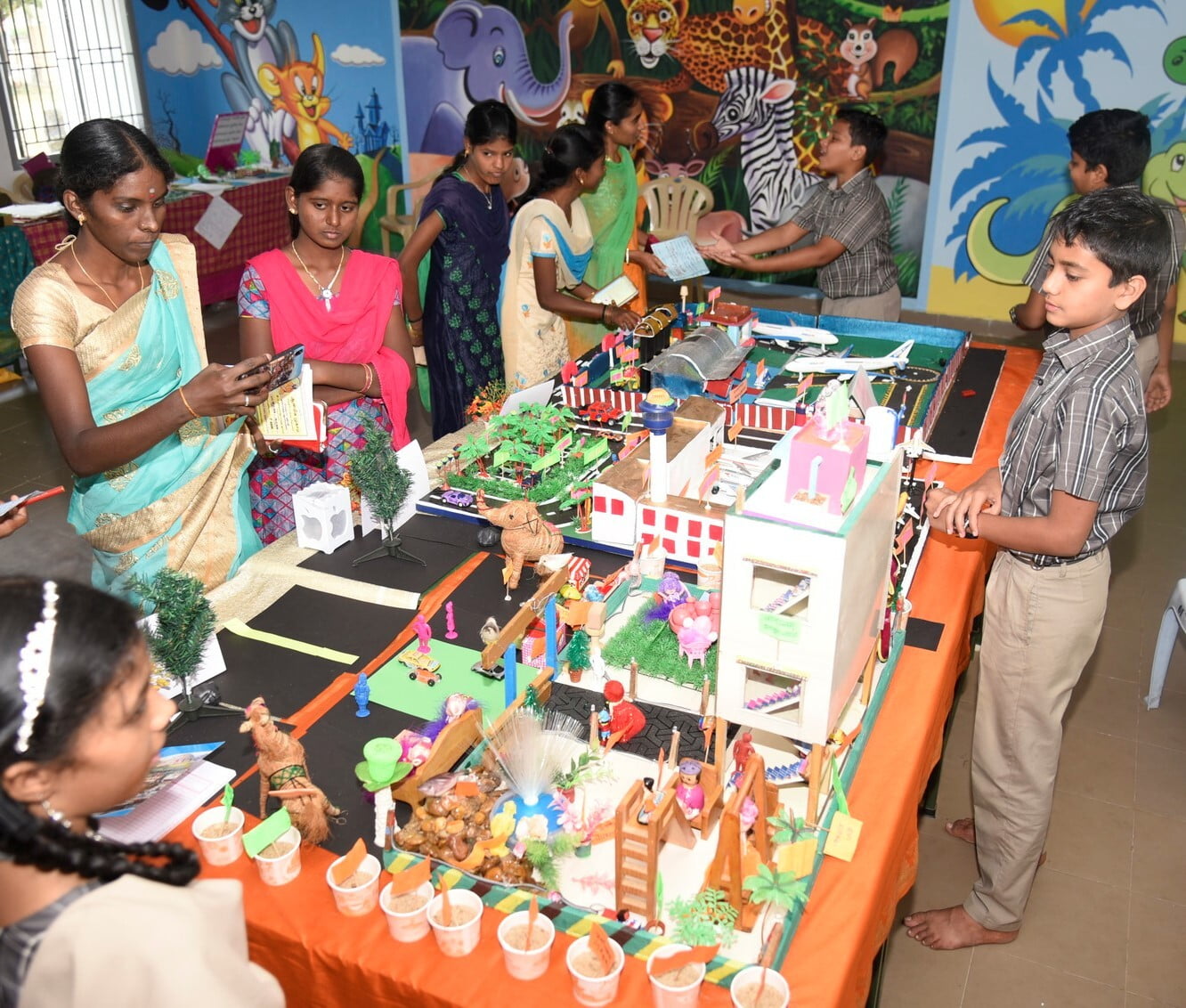 S

alient Features of Balabharati
Reviving our culture through character building.

Rebuilding the nation.

Introducing Samskritam in the daily life of children.

Creating awareness and pride about our motherland.

Introducing them to literature like panchatantra stories, Kalidasa and subhshitams.

Grammar in simple form.

Stories of great personalities like Harishchandra, Rana Pratap, Jhansi Rani, Vivekananda etc.

Stories about ideal personalities like upamanyu , ekalavya, abhimanyu, satamanyu, aruni, uttanka etc.

Inducing Creativity in students.
For teachers
Special training for direct method of teaching.

Different drills for giving practice on teaching the language.

Proper usage of teaching materials.

To make use of modern facilities like smart board or muiltimedia for teaching Samskritam.

Samskritam teacher as a leader or guide for the student.